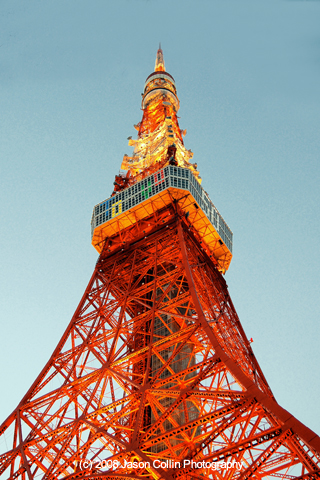 free iPhone wallpaper -- Tokyo Tower like a Christmas Tree
Start your work week off with a free new wallpaper for your iPhone or iPod touch!
Last year I was still living in Japan. My time there was running short, however, and after six years I still had never been up Tokyo Tower! This also meant I had few photographs of Tokyo Tower as well. I feel Tokyo Tower looks a bit like a Christmas tree so that's why I selected it as the first free iPhone wallpaper of December.
*********
My full (and growing) collection of iPhone wallpapers can be viewed HERE and are available for just $1 each.
*********
To Install the wallpaper onto your iPhone:
1. Right-click or control-click on the image.
2. Select "Save as…"
* Mac users: save the image to a folder or add it to your iPhoto library.
* PC users: save the image in your "My Pictures" folder.
Connect the iPhone/iPod Touch to your computer and do the following:
1. Launch iTunes, click your iPhone icon on iTunes, choose the Photos tab, and select "Sync photos from:"
2. From the pop-up menu, do one of the following:
* If your using a Mac, choose iPhoto or your Pictures folder.
* If you're using a PC, choose My Pictures folder.
3. Choose Folder, then choose any folder on your computer that has images.
4. Choose "All photos," or choose "Selected folders" or "Selected albums" and choose the folders or albums you want to sync.
On your iPhone:
5. Launch the Photos app. Browse through the albums or Camera Roll until you find the picture you wish to use.
6. Select the picture so it is displayed full screen.
7. Tap the icon in the lower left corner of the screen. If you don't see the icon, single tap the picture to display the menus.
8. A menu pops up with three options: Email Photo, Use as Wallpaper, or Assign to Contact.
9. Choose "Use as Wallpaper"
Thanks to Photo Focus and Scott Bourne for the directions above.
All iPhone/iPod Touch Wallpapers are provided without any technical support. Each image is a 320×480 jpg file. All images are Copyright Jason Collin Photography, All Rights Reserved. You are granted a single use, non-exclusive, perpetual license to install this wallpaper on any iPhone or iPod Touch personally owned by you. This license grants you the right to use the wallpaper for non-commercial/personal use only. You may not re-sell, distribute, print or otherwise publish the image without the express written consent of the Copyright owner: Jason Collin Photography